During its growth, boodleAI started to gain a number of agency and consultancy customers who were using the platform on the behalf of their own clients, or offering boodleAI's technology as an add on to their own services. These types of users wanted to use one login to access all of their client accounts simultaneously, which initial versions of the platform did not offer.
The Solution: A Harmonious Integration

My task was to design a solution that would:
1. Enable boodleAI admins (i.e. customer success managers) to add the same email address to multiple accounts (called Multi-Organization Users), as well as identify Multi-Organization Users within accounts.
2. Enable Multi-Organization Users to switch between their client accounts when logged in.
Adding and Identifying Multi-Organization Users
My design included a 'Multi-Organization User' label added to the existing account details page so that boodleAI admins could easily identify these users. This label would automatically appear for any users who's email became associated with two or more accounts. When a boodleAI admin adds a new user to an account, I enhanced the existing experience by adding an auto-complete drop down which appears when typing in the email. This way admins can easily select a user that has already been added to an existing account.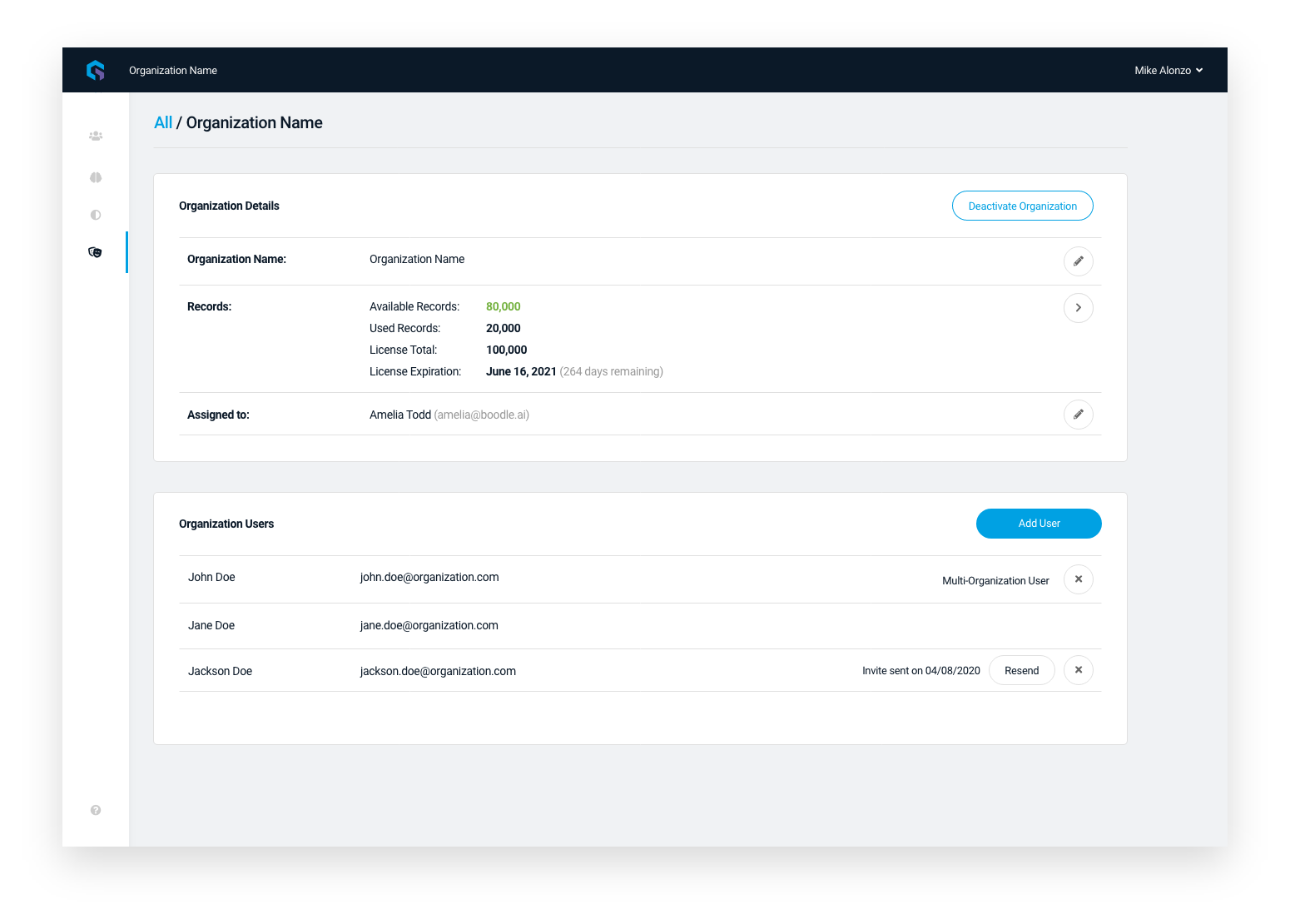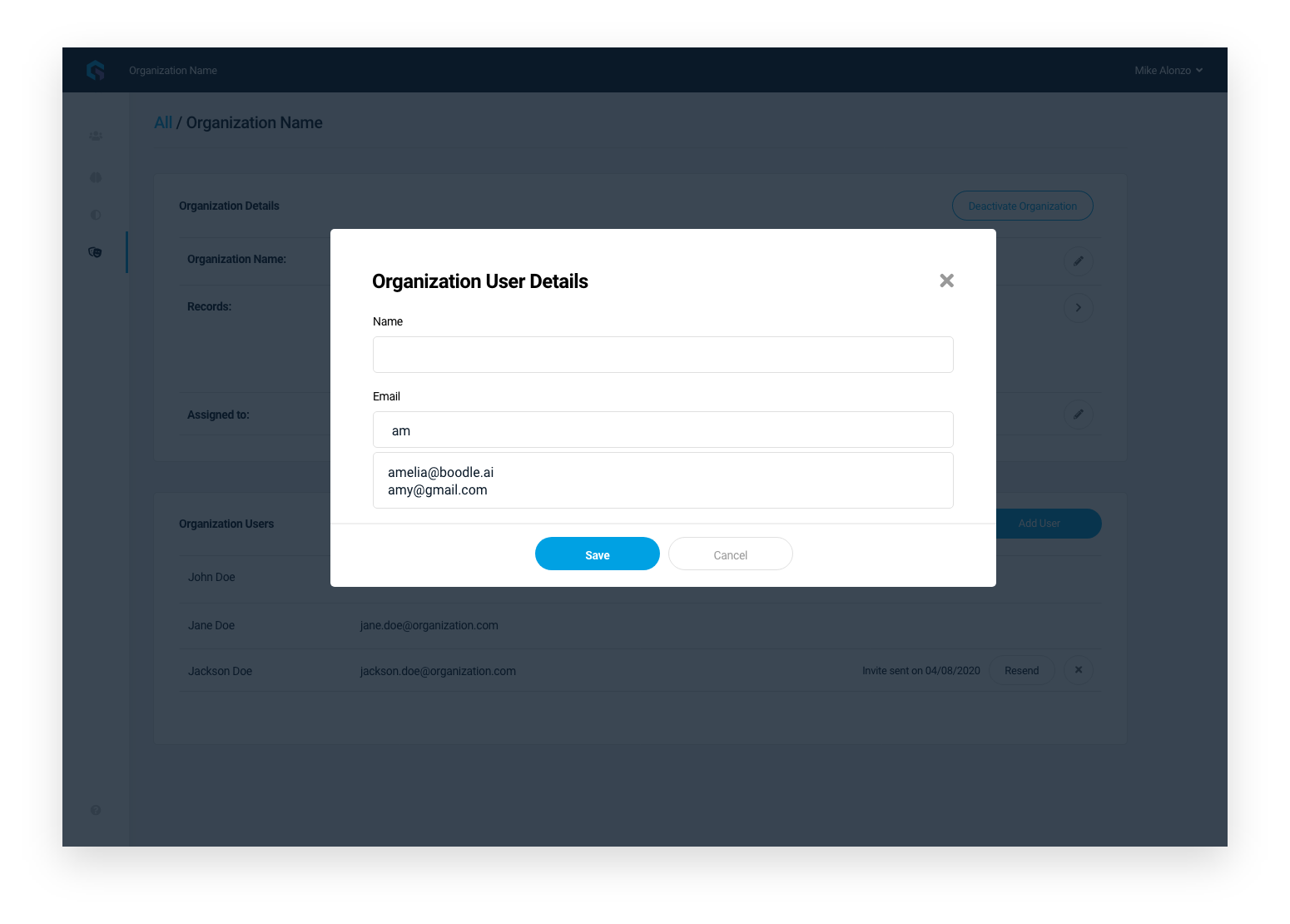 Switching Between Multiple Organizations
Once a user is associated with two or more email addresses, a button automatically appears to the right of the organization name in the top navigation bar. This button triggers a modal with a list of all the accounts that user's email address is associated with, enabling a Multi-Organization user to easily switch between their accounts. As an added bonus, this experience was also repurposed on the boodleAI admin side to enable customer success managers to easily switch between their own customer accounts.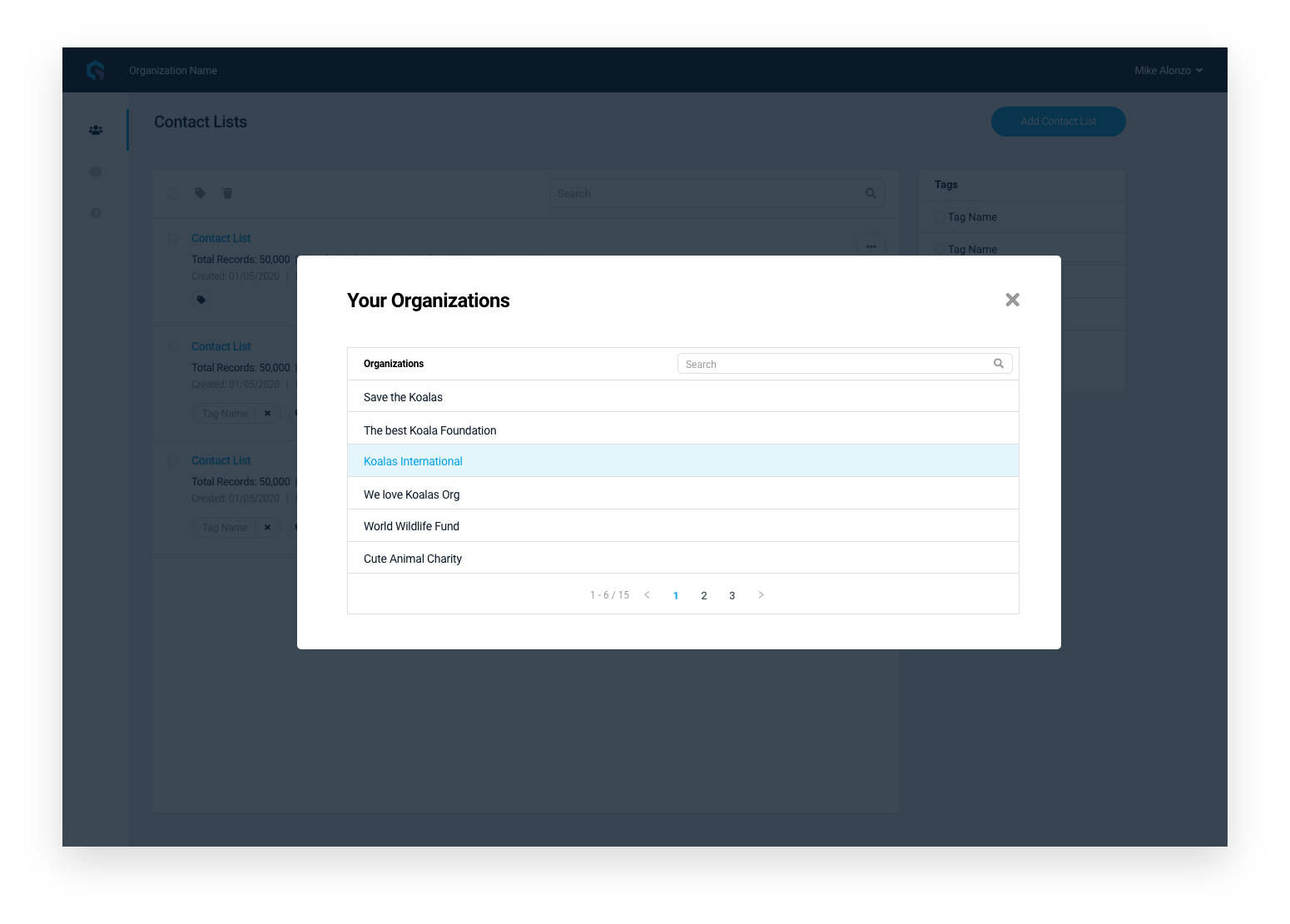 An Enriched Analytics Platform for Sales, Marketing, and Fundraising Teams
boodleAI is a SaaS startup that specializes in enriched analytics for sales, marketing, and fundraising teams. Their mission is to democratize data, making it faster and easier for all organizations to locate their best leads and prospects in any contact list. By using advanced data enrichment and insightful predictive analytics, boodleAI enables its users to achieve lifts in conversion, engagement, and retention rates.
As an interaction designer at boodleAI, I designed a number of new features and platform enhancements based on customer feedback.