An Enriched Analytics Platform for Sales, Marketing, and Fundraising Teams
boodleAI is a SaaS startup that specializes in enriched analytics for sales, marketing, and fundraising teams. Their mission is to democratize data, making it faster and easier for all organizations to locate their best leads and prospects in any contact list. By using advanced data enrichment and insightful predictive analytics, boodleAI enables its users to achieve lifts in conversion, engagement, and retention rates.
As an interaction designer at boodleAI, I designed a number of new features and platform enhancements based on customer feedback. Below are some highlights.
The first action a user can take in their boodleAI account is to upload a list of leads, which is called a 'Contact List.' Users can access all their uploaded lists from the Contact Lists Page. As users began to upload more and more lists, they found that their Contact List Page was getting long and unruly, with no way to manage their lists to make it easier and quicker to find the one they needed. In addition, the only way to access older lists was to click through multiple pages until they landed on the page with the right list. My task was to design something that would facilitate contact list management, as well as enabling the user to easily search for specific contact lists. After discussions with boodleAI's Product Manager, we decided that introducing tags would be a suitable solution.
Original Contact Lists Page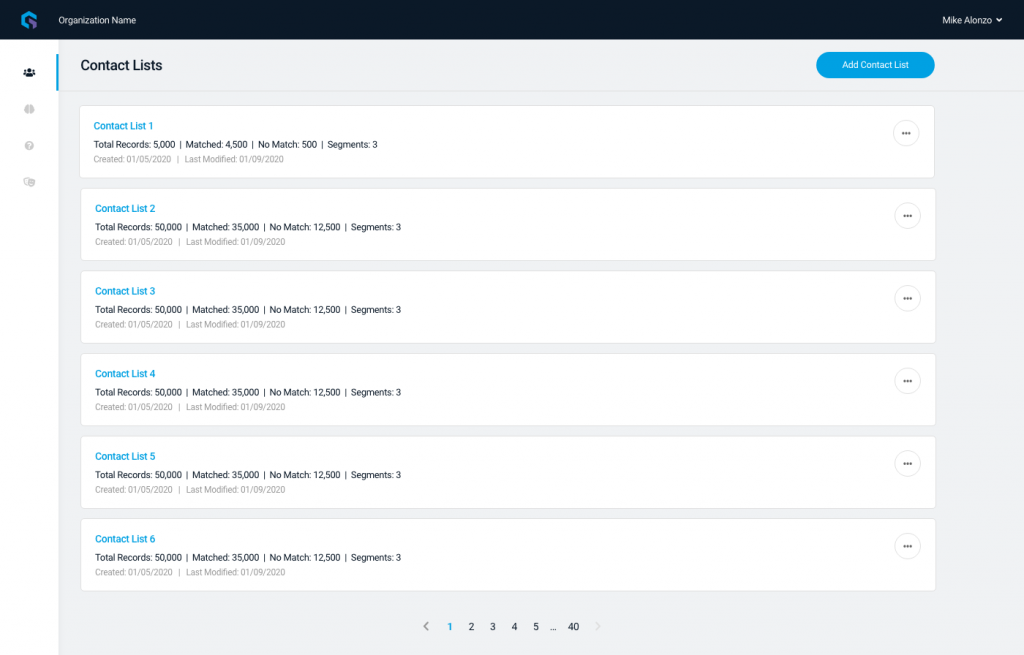 Re-Designed Contact Lists Page
Adding Tags to Contact Lists
To add a tag to a contact list, the user simply clicks on the tag icon in the desired contact list to either select an existing tag, or create a new tag (which is done via a modal). If a new tag is created, it is automatically added to the particular contact list as well as to the Tags list on the right, where a user can view all existing tags.
That Tags list also serves as a filtering function - when a user selects a particular tag from the Tags list, only contact lists with that tag will display. This helps the user to quickly sort their contact lists if they only want to work with those that have a certain tag.
Additionally, a search bar was added to enable users to quickly find a specific contact list.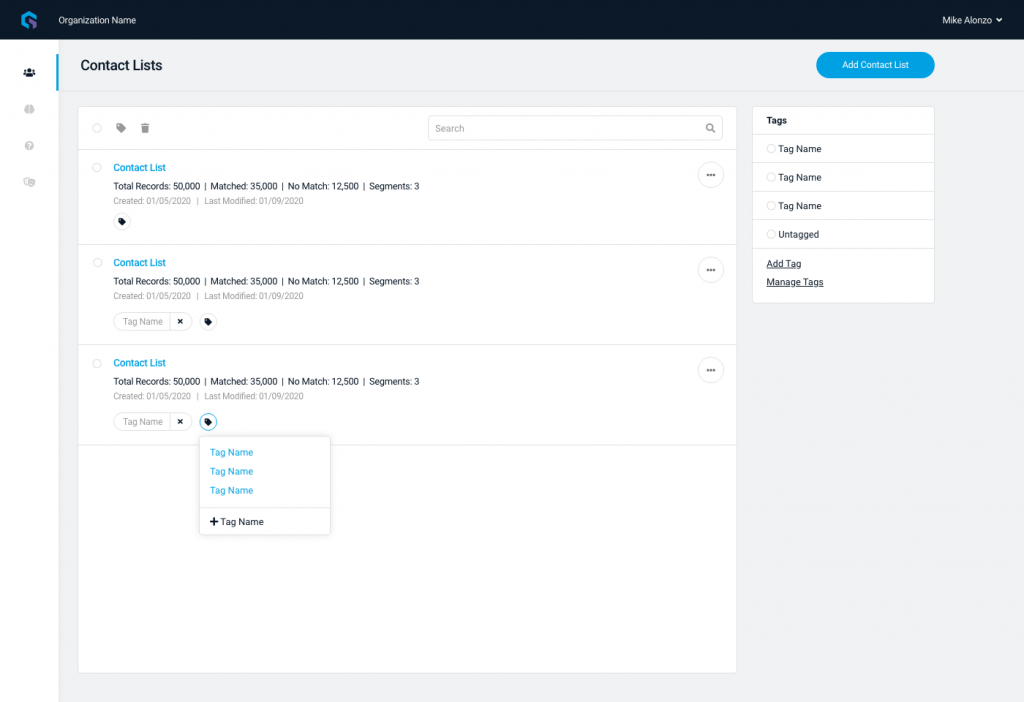 Managing Contact List Tags
Once tags were introduced to the platform, it was necessary to include a way to easily manage those tags. When a user clicks 'Manage Tags' on the Contact List page, a side drawer appears where the user can search, edit and delete existing tags, or add a new tag.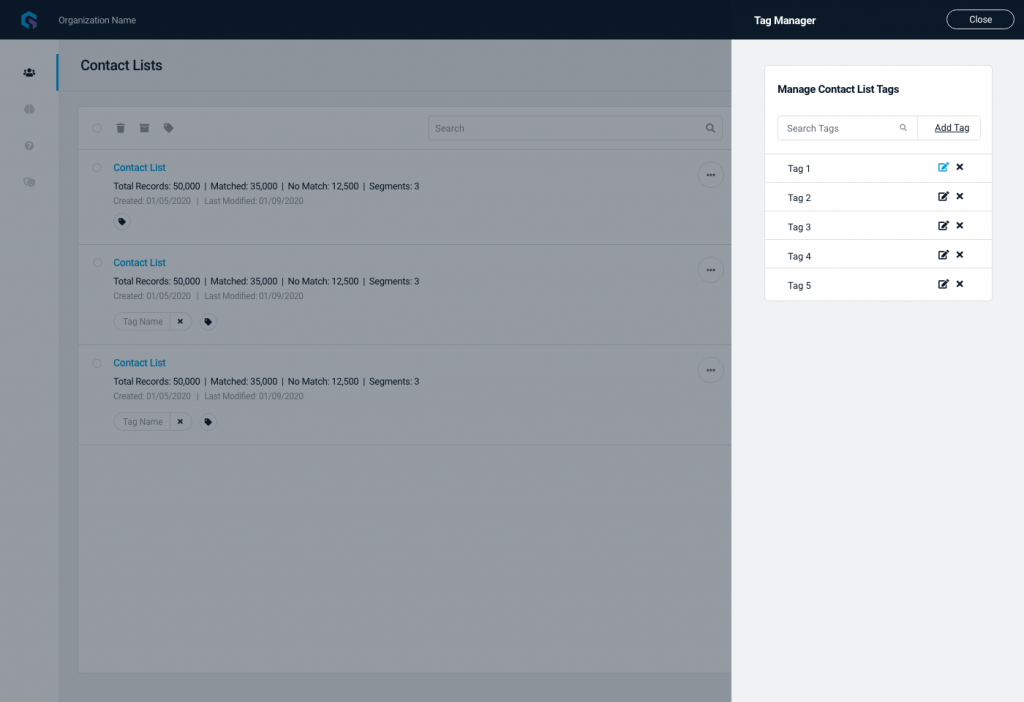 The solution also included a way for heavy platorm users with lots of lists to manage both lists and tags in bulk. The goal with each experience was to enable users to easily manage their lists and tags in the least amount of steps possible.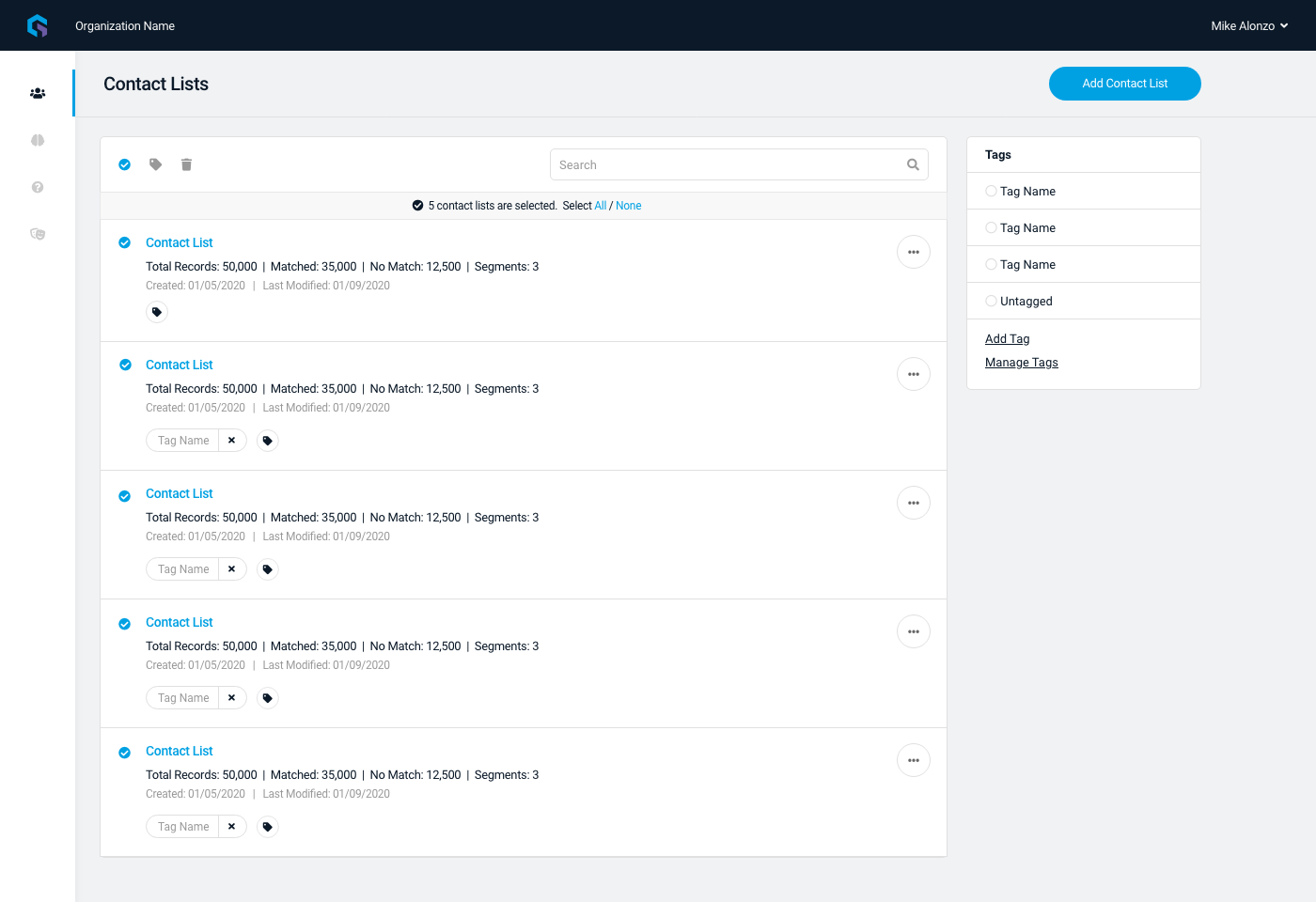 Predicted Fit User Education
One of boodleAI's goals is to increase the accessibility of predictive analytics, machine learning, and artificial intelligence. The platform empowers users to make the most out of their data via complex analytics and predictive modeling, without having to be a data scientist. That said, there is still a learning curve to a platform like this. One such learning curve is the platform's terminology, including the term 'Predicted Fit', which is a very important factor in determining a predictive model's effectiveness when applied to a group of leads that it has scored. Via consistent user feedback, it became clear that there was a lack of understanding about what Predicted Fit was, or how it was being calculated for each lead scored by the predictive model. Additionally, Predicted Fit is used to categorize lead quality (i.e. distinguishing between those who the model scored as A leads vs. B, C and D leads), and users were unclear on the actual relationship between Predicted Fit and the lead categories.
My solution to fill this gap in user knowledge was twofold:
1. Change the experience to a dynamic display of the aggregate Predicted Fit for a selection of scores, rather than a static Predicted Fit for each lead category (A, B, C or D) only.
2. Include tooltips that explain what Predicted Fit is.
The first element of the design was a blue bar that expands and contracts as the user moves the red slider. The aggregated Predicted Fit for all scores at and above a particular score cut off is displayed above the slider. The blue bar clearly represents the score selection at each point, while the display above it tells the user what the Predicted Fit is for each lead in their score selection. Play the video below to view the full experience.
Tooltips Provide Extra Information
The second element of the design were the tooltips, which clearly and concisely define Predicted Fit for the user.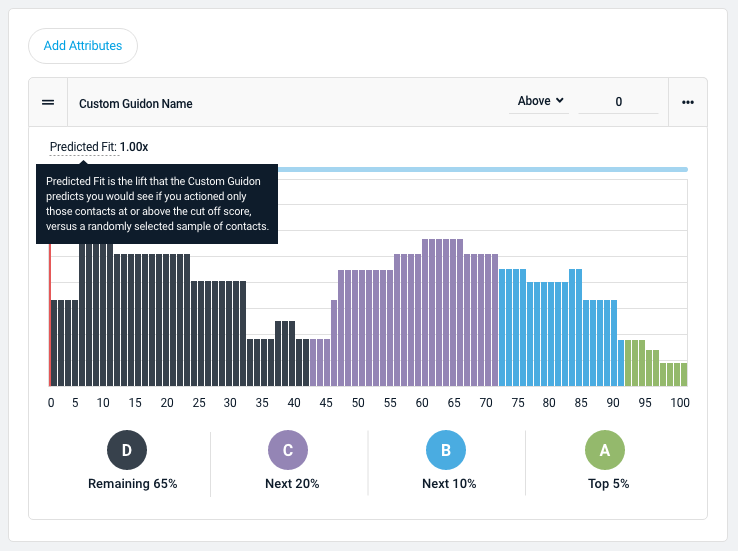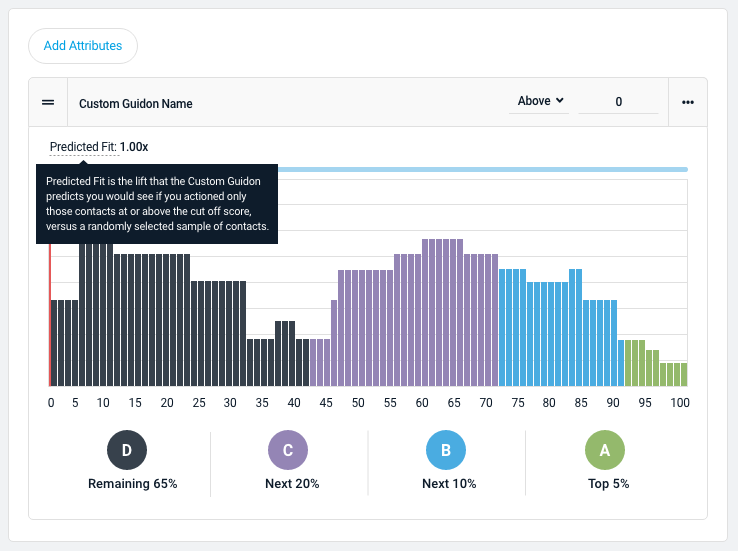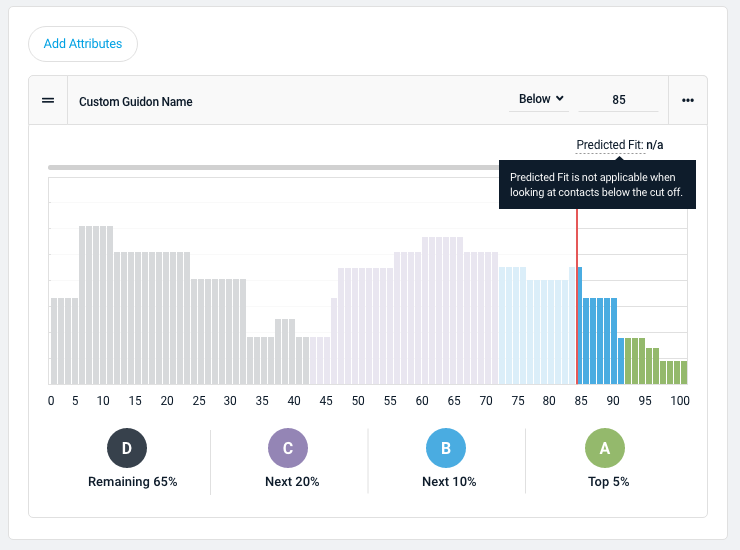 During its growth, boodleAI started to gain a number of agency and consultancy customers who were using the platform on the behalf of their own clients, or offering boodleAI's technology as an add on to their own services. These types of users wanted to use one login to access all of their client accounts simultaneously, which initial versions of the platform did not offer. My task was to design a solution that would:
1. Enable boodleAI admins (i.e. account managers) to add the same user with the same email address to multiple accounts (called Multi-Organization users), as well as identify multi-organization users within accounts.
2. Enable Multi-Organization users to switch between their client accounts when logged in.
Adding and Identifying Multi-Organization Users
A 'Multi-Organization User' label was added to the account details page so that boodleAI admins could easily identify these users. This label will automatically appear for any users who's email is associated with two or more accounts. When a boodleAI admin adds a new user to an account, an auto-complete drop down appears when typing in the email, so admins can easily select a user that has already been added to an existing account.
Switching Between Multiple Organizations
Once a user is associated with two or more email addresses, a button automatically appears to the right of the organization name in the top navigation bar. This button triggers a modal with a list of all the accounts that user's email address is associated with, enabling a Multi-Organization user to easily switch between their accounts. This experience was also repurposed on the boodleAI admin side, to enable account managers to easily switch between their own customer accounts.